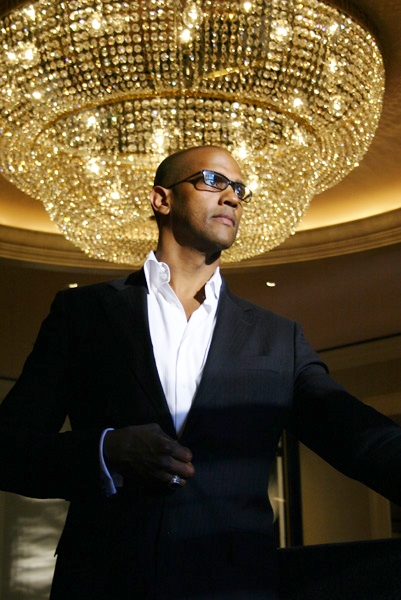 CALIBER enterprises
We are a full service agency.
We exist to operate as the premier business branding, booking, consulting, events, public relations, talent and productions agency in Atlanta while simultaneously conducting affluent business in other vibrant metropolitan cities across the globe. CALIBER enterprises targets partnership with any community, demographic, generation, and culture desiring services that are a STANDARD ABOVE. We are a community building business encouraging the growth, health, and prosperity of our clientele.
CONTACT, CALIBER enterprises HERE
Carmen Perkins
Business Consulting Client
In the years of 2000 and 2001 I had the high honor of working for Mr. Marcus Jackson in the Food and Beverage realm of the Hospitality Industry. He was my direct supervisor. During that time I learned a plethora of valuable training. Mr. Jackson required pristine customer service skills, menu knowledge, suggestive selling techniques, and proper fine dining etiquette. Myself, being one of his Dining Room Assistant Managers, endured intense training in all of these areas. Mr. Jackson professionally demanded perfection and precise consistency. All of these traits I have carried with me throughout my career in the Food and Beverage Industry, which I must say, have all been the most invaluable lessons I have learned to date. I owe my triumphs in the business to Mr. Marcus Jackson. His style, charisma, and "lead by example" mentality are second to none. If you are considering Mr. Jackson's company (CALIBER enterprises) for hospitality or retail consulting, you'll not find a better, more suited group. Everything he touches turns to gold. Please feel free to contact me with any questions you may have.
Steve Moore
Director of Sales & Mktg. Glorious Events– Talent Agency Client
I booked Gustavo for The Bridal Extravaganza Show after having problems with another agency. From my initial email inquiry with Marcus, reviewing comp cards, Gustavo showing up for the show (and he stayed and hung his clothes back perfectly), to the follow up from Marcus, the experience was nothing but the best. I have already recommend Caliber and Gustavo to other client's with in the week following the show. Hats off to Marcus and the crew at Caliber, someone finally got it right!!
Paul Clinkscales
C.O.O. GenoVive LLC– Branding/PR Corporate Client
It is my pleasure to recommend the public relations services of CALIBER enterprises to you. During the past eight months, our team has worked directly with Marcus Jackson, of CALIBER enterprises, on numerous projects. The company offers top-notch quality, service and professionalism. Across the board, we are pleased with their work. Please consider CALIBER enterprises for all your corporate public relations needs. I recommend them and look forward to working with them again.
D'anne Cagle-Heckert
Group Publisher, Modern Luxury– Branding/PR/Events Client
Modern Luxury proudly recommends CALIBER Enterprises and Marcus Jackson as one of it's most valued partners. We've had the pleasure of working with their dynamic team in an event, public relations and advertising capacity. Marcus Jackson is the master at securing maximum exposure, capitalizing on coverage and extending buzz for his clients. CALIBER Enterprises has the relationships and knowledge to take your business to the next level!
Heather Bivens
Casting Director– Talent Agency Client
Hi Marcus & Team CALIBER Enterprises. The talent you referred to us for USA Network TV, "Satisfaction" was great. We were very happy. In addition, Ryan Wilhoit did a perfect job playing his role.
Fred Schneider
Fred Schneider Musician, Artist, Songwriter, Front Man for Iconic Party Band: B-52s, Member of the fabulous Superions– Celebrity Branding/PR/Events Client
Hello. My name is Fred Schneider, and I'd like to say that Marcus Jackson and his team at CALIBER enterprises have been totally professional, consistent and reliable in working with them. I have known Marcus for several years and have been a client for almost as long. I am totally pleased with his work doing brand messaging, event development and media handling, amongst other things, for any type of business need. I enjoy working with him for my various projects and will continue to do so in the future.
Adam Gajadharsingh
Entrepreneur & Attorney– Events Client
I used to own a restaurant in Midtown, Atlanta. I worked with Marcus & CALIBER enterprises to create and execute a special event. He is very professional, detail oriented and organized. You can be confident that Marcus and his team will work hard to make your event a success.
Ruth E. Guerrier
Business Consulting/Branding Client
I met Marcus Jackson when he was hired as the Restaurant, Hospitality Consultant for Artistry in Atlanta, GA. His services came at a pivotal time when the restaurant needed rebranding. Marcus personally helped to restructure the direction of the business. He did an incredible job identifying the necessary problems and offered effective solutions to increase productivity. His professionalism and problem solving abilities were a breath of fresh air during a challenging time. I would strongly recommend Marcus Jackson in assisting your business to flourish!!
S. McDonald
Talent Agency Client
Just wanted to thank you again for sending Corey our way.  He is an excellent model.
Ricardo Martinez
CALIBER enterprises Model Talent Agency, Model & Actor
Thank you Marcus Jackson and Team CALIBER. I am extremely grateful to have met you personally and business wise. It's hard to find people like you in this industry.
Sign-up for email updates
Our
Clients
We have worked with a variety of businesses, organizations and individuals over the years. For more information on our partners, feel free to contact us at anytime.
A Few past &
present clients